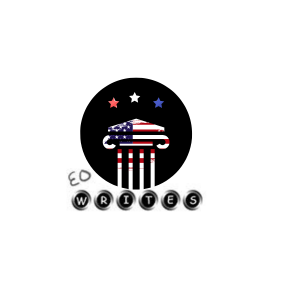 EO Writes is going through a change of direction. God has given me a new purpose for my site. I am currently working on recreating my site to reflect that new purpose. I have been quite busy lately working through Marta's book –The WordPress Website Discovery Guide. This book like Marta says will help you get to the heart of your business. Keep your eyes open to many changes as I remodel this page entirely. I'm very excited about the direction the Lord is leading me in. I hope you will like the changes as well.
I am working on the completion of my book on obtaining a Power of Attorney and the responsibilities of a Power of Attorney based on my own personal experience. The book comes with a companion book for the Principal. I hope these books will help both sides understand their parts in the relationship. These two books will be in e-book format.
My blog will start changing direction as well as I start talking about the issues that matter most to me. What does God have to say when it comes to Government, Education, Work, Church, and last but not least Family? The house has been dealing with overreach from many directions. Watch as I fine-tune my voice on the issues that are pressing God's heart in this hour.
I desire to inspire dreams, patriotism, love, respect, and faith. God's Word IS the ruler by which all things are measured. I hope my writing bears witness to this truth, with God as my partner I can not fail!
Unless the LORD builds the house, the builders labor in vain. Unless the LORD watches over the city, the guards stand watch in vain. (Psalm 127:1 NIV)
Concerning America: Keep looking up God is not done yet! He will complete what He started!